We are glad to inform you about our constant expansion and success in new markets. One of them - the large accommodation project in Germany where we are going to furnish seven floors building of mini apartments for students and other tenants. At the moment we are producing solid carcass furniture for kitchens, living rooms and bedrooms. Also we are taking care of their assembling. Totally we are planning to furnish almost 360 studio type mini apartments and to produce furniture for public lounge zones.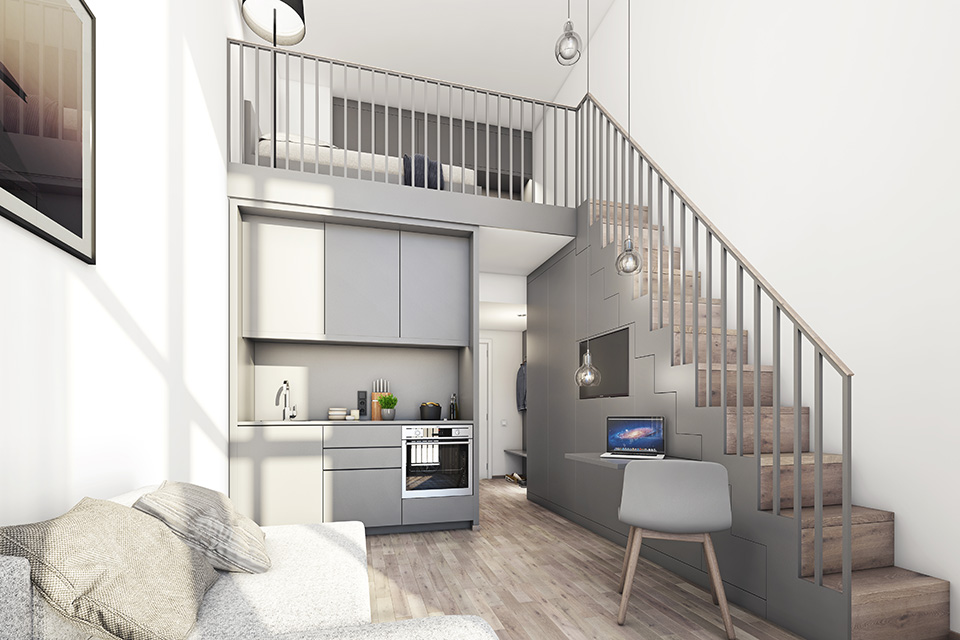 Wisely planned mini studios will have minimalistic Scandinavian style furnishings and calm, neutral colors palette: white, light grey and dark graphite. Integrated household appliances and ergonomic furniture solutions will let the tenants to feel comfortable and to find everything what they may need for convenient everyday life.
The whole project will be finished until the end of this year.